고정형 열화상카메라
│

IPT384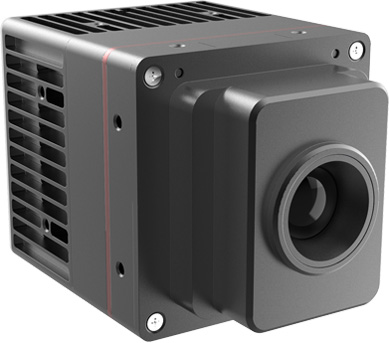 제품 소개
IPT시리즈는 탁월한 성능과 높은 감도를 가진 IP카메라 입니다. 소형이며 가볍고 신뢰할 수 있으며, 일반적인 인터페이스 프로토콜을 기반으로 개발되었으며, 강력한 소프트웨어와 사용하기 쉬운 SDK를 사용하여 쉽게 타 설비와 통합 할 수 있습니다.
기능 및 이점
통합인터페이스 기능을 LINUX 및 Windows 시스템용 SDK 제공
Application
산업용 온도 측정 / 산업 자동화 / 과학 연구 / UAV, 로봇 또는 광전자 시스템 통합
IMAGING PERFORMANCE
| | |
| --- | --- |
| IR resolution | 384×288 |
| Spectral Range | 8~14μm |
| Pixel size | 17μm |
| NETD | ≤60mk |
SDK
Systems
WINDOWS/LINUX
Palette
8
Bit transmission
Support compressed video
Video presentation
Support decoded video
IP setting
IP address query. modify. and store
Video Recording
IR video (compressed video)
without temp. info
Photo shooting
IR image of JPG with temp. info
Motorized focus control
Near focus,far focus,auto focus
Focus motor locating
setting and locating the focus
motor
Auto-reconnect
Yes
Shutter
Shutter control interface
Frame rate setting
Frame rate setting of Y16
(0Hz~25Hz)
LENS
| | |
| --- | --- |
| FOV/Focal length | 25°×19°/15mm |
| Focus | Electric/ Automatic |
MEASUREMENT FEATURES
Temperature range
-20℃-150℃
Accuracy
±2℃ or ±2% of reading for
ambient temperature 15°C to 35℃
measuring distance
1m-10m
ETHERNET
Function
wireless Communication
and control
Ethernet Type
1000Mbps
Video Streaming
25Hz Y8+ (0Hz~25Hz)
Raw data Y16
Protocol
RTSP.UDP.HTTP
IP distribution
Static IP, Dynamic IP
Networking mode
Directly connect to the computer for Y16 of no lower than 16Hz; connect via LAN (up to 32 sets) for Y16 of no lower than 16Hz.
observe 9 sets synchronously.
ENVIRONMENTAL PARAMETERS
Operating temp range
-10℃~50℃
Storage temp range
-40℃~70℃
Humidity
5%~95%.non-condensing
Shock
10Hz~150Hz~10Hz 0.15mm
(IEC 60068-2-6)
Vibration
30g 11ms (IEC 60068-2-27)
PACK
| | |
| --- | --- |
| Standard accessories | Thermal module with a standard lens ×1. Power adapter ×1. CCC plug ×1. CE plug ×1. CD (including SDK. SDK installation instructions. DEMO software and User maual) ×1. Network cable ×1 |
PHYSICAL CHARACTERISTICS
Dimensions
88mm×60mm×60mm
(lens included. interface excluded)
Weight
410g
Mounting interface
M3 thread (for 4 sides)
OTHERS
| | |
| --- | --- |
| External interfaces 1 | Power(M12 connector), power indicator, Ethernet port(M12 connector), network reset port |
| External interfaces 2 | Power, power indicator, Ethernet port(RJ45), network reset port, alarm output IO, RS485 |